jHEDU platform
jHEDU is an IT platform that has its own features and particular applications. These applications are called plug-ins, namely: "Image Annotation" and "ImageJ".
These solutions are developed using Java based technology, allowing for the different applications to fully exploit your computer's resources and facilitating integration with existing "open-source" programs. (The combined applications are packaged in a Java toolset.)
jHEDU Client
The jHEDU is based on a basic client-server schema; the server is installed and managed at an IT service provider.
To obtain access to the server containing all jHEDU's resources, a username and password are required, and the client must be installed on your computer with internet access. Your login allows easy, secure access from any location and must be unique and personal. The jHEDU client is presented in the form of folder placed in your computer and does not require any particular installation.
The client may also be installed on a USB drive, giving the user more autonomy regarding the type of computer used.
In addition to managing the client-server infrastructure, jHEDU integrates authentication and security rules, user management tools and the associated applications' downloads and updates; thus providing a complete environment ensuring reception of any and all future developments.
Individual and secure authentication, as well as data propriety, are important values of this offsite teaching system. If an incorrect login is repeated, access to your account could be blocked. There is however a login and password reset system that allows the user to solution this problem if necessary.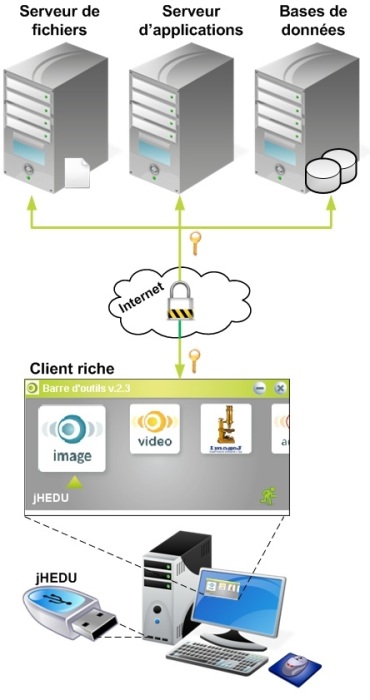 Administration
This is the management plug-in of the platform. It allows individual management of users and groups, which encourage collaborative activities. Functionality, rights, privileges, and permissions are also managed from the console. Other features have been implemented such as an automatic mailing system, a login update tool, and language preferences.
This plug-in is available exclusively to administrators and the security provided by Yubikey system controls access.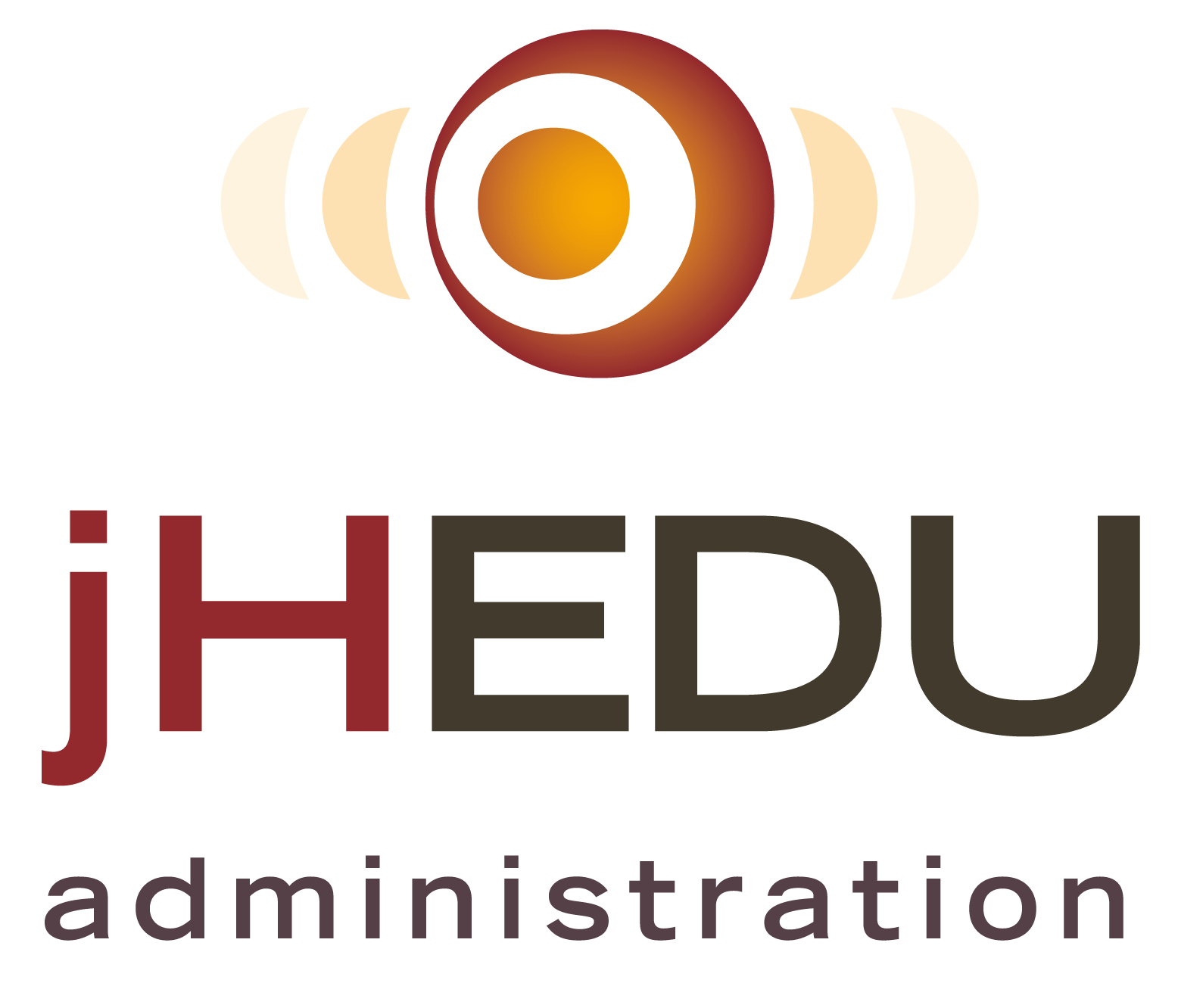 Image annotation
The jHEDU functionality permitting image annotation constitutes its main plug-in. The objective is to offer learning groups the possibility to interactively take notes on images. The base line for the development of this feature was radiological medical imaging, but by using the industry standard .jpeg format, non-medical pedagogical images may also be annotated. Other functions are available that allow visibility, access, and annotations to the images – in a collaborative and dynamic process. This plug-in does not only use, but multiplies the pedagogical possibilities offered by group discussion relating to x-rays films and images of the human body in general.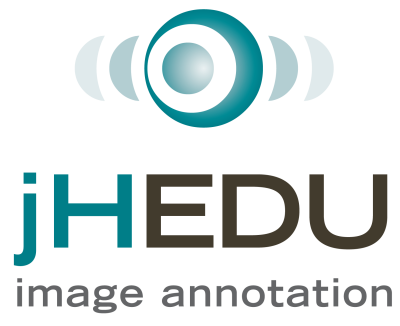 ImageJ
ImageJ is a free plug-in developed by the NIH (National Institute of Health). It is often used for image analysis and image treatment in medical imaging. Among other things, it can establish links between DICOM (Digital Imaging and Communication in Medicine) images from radiology and JPEG images used by the "Image Annotation" tool.
We have included this plugin as part of the Java toolset on the jHEDU platform to benefit from its features and to standardize the versions available, assuring users of commonality. This has permitted the creation of a common image repertoire as a resource for pedagogical activities.
Link to the National Institute of Health (NIH) website.
Direct link to the ImageJ website.
Test and implementation
The project team is available for any additional information or to test the offered solutions. The jHEDU platform is currently deployed at two locations : University of Applied Sciences for Health (HESAV) in Lausanne, and at the (SSMT-Lo) Scuola superiore specializzata medico tecnica in Locarno. It is also used by the Swiss Association of radiographers (Romande section) (SVMTRA/ASTRM) for their post-graduate continuing education program in mammography screening.